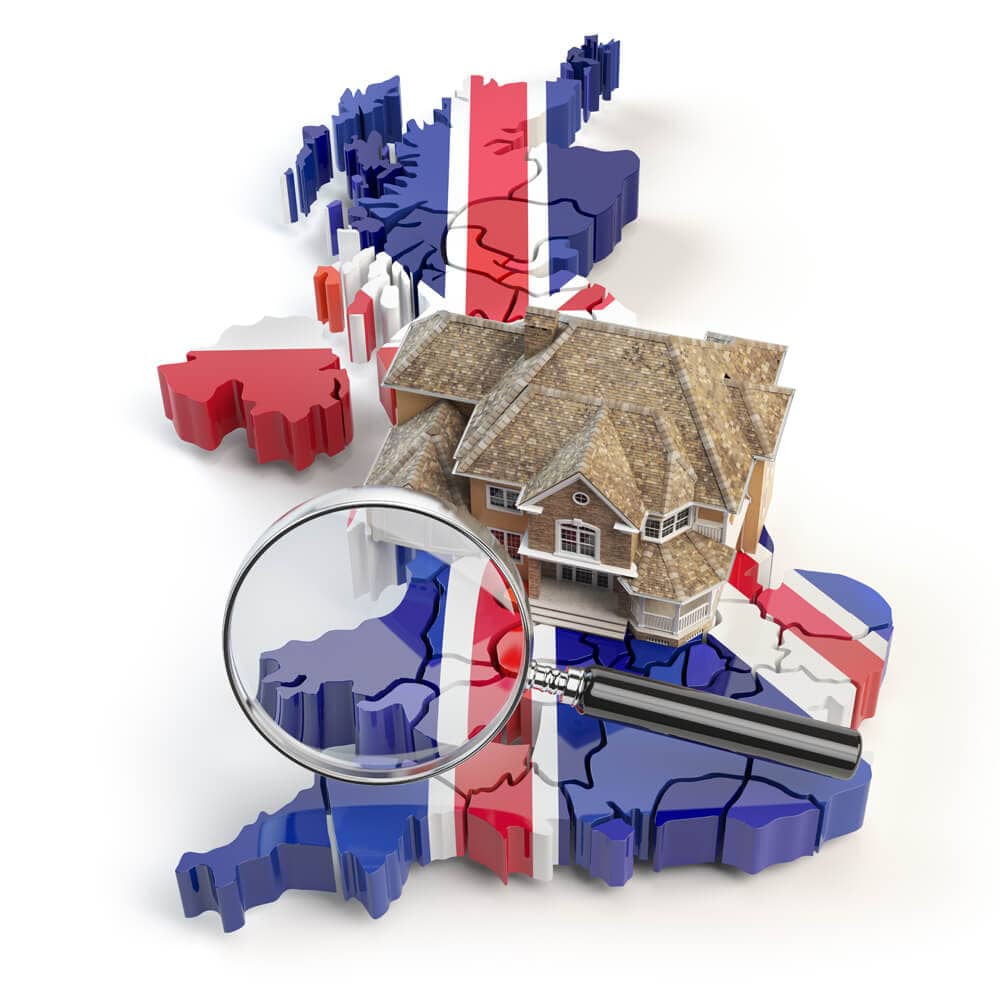 Property investment comes in many forms, and it's important to find what works best for you. There are many options open to property investors, and here's an overview of a few of the best types of property investment for 2021.
Despite economic and political uncertainty, property investment has continued to be popular in the UK. The property market has remained remarkably resilient even throughout the COVID-19 pandemic. Many investors have turned to property as stocks and shares have been particularly volatile.
Property investment in the UK is considered a safe haven for some as the sector has strong long-term prospects. Here is an overview of a few of the best types of property investment and what it means to invest throughout 2021.
Buy-to-let
Traditional buy-to-let is the most common type of property investment. It can be a safe bet if you invest wisely. Buy-to-let involves purchasing a property with the intention of finding tenants to live in it. Ideally, the rental income should cover any costs associated with running the rental property, including mortgage borrowing.
For most investors, the strategy is to earn returns through the rental income as well as the future sale of the property. This is typically a medium to long-term investment. Recently, there has been a high number of first-time buy-to-let landlords entering the market as the sector has remained strong despite recent tax and legislative changes.
With attractive market conditions, the number of landlords has reached an all-time high of 2.7m. During the past 20 years, the proportion of renters to homeowners has doubled. And this figure will likely grow even more in the coming years, further increasing demand for buy-to-lets.
The high demand in the private rented sector means if landlords invest in the right property in a location where tenants are likely to want to live, investors can see huge success. Rental yields have been particularly strong in areas like Liverpool, Birmingham, and Manchester and in more up-and-coming areas, such as Preston and Bolton. Many of these areas are also forecast to see strong house price growth over the coming years.
Short-term holiday let
In recent years, there has been a rise in holiday-makers choosing private accommodation. Searches and bookings for holiday lets have been on the rise as there is a substantial amount of pent-up demand due to the COVID-19 pandemic and successive lockdowns. Self-contained accommodation is set to reopen on 12 April 2021 during the second phase of the roadmap out of lockdown.
Holiday rentals have the potential to earn higher returns than traditional buy-to-lets, especially in the right location. The daily or weekly charge for furnished holiday lets is much higher than traditional buy-to-lets. Because of this, holiday lets can provide high yields and provide an attractive way to diversify property investment portfolios.
There are also potential tax advantages too. Short-term furnished properties are classed as a business. This means investors can often claim certain expenses. However, short-term holidays lets come with added maintenance and running processes because of the higher turnaround of customers, so it's important for investors to take this into consideration when investing.
Holiday operators can help run the property for a more hands-off investment. And with more room for growth, the short-term rental sector can provide investors with high yields if done well, especially with the UK staycation boom looming.
Build-to-rent
In recent years, the build-to-rent sector has seen strong growth in the UK. Build-to-rent homes are purpose-built rental accommodations. As renting is a lifestyle decision for some, it can be a preferred way of living for many. The sector is also providing a solution to the rising demand for high-quality rental properties that reflect the needs of modern renters.
Build-to-rent has become particularly alluring for both tenants and landlords. Providing high-end accommodation with attractive amenities, such as gyms and cinemas, build-to-rents can offer more to tenants than traditional buy-to-lets. Some tenants will be happy to pay a premium for modern properties with high-end amenities and communal facilities in prime locations.
Within these developments, there is more of a focus on shared spaces, including communal gardens and event spaces. Many build-to-rent developments also offer co-working spaces and high-speed internet. This will be particularly enticing for tenants who continue to work from home even after COVID-19.
The key to build-to-rent is giving tenants the feeling of living within a community in higher-quality properties. This encourages longer tenancies and creates a feeling of belonging without the commitment of ownership. And as many people have rethought their housing situations in the past year, build-to-rent can provide a good opportunity for investors looking to adapt to the changing tenant trends.
For any property investment, whether buy-to-let, short-term let or build-to-rent, finding the right property in an appealing location is key. And it's important to consider all of the costs and obligations involved before investing.
We offer buy-to-let investment opportunities, Take a look at our investment page, and sign up as a member for more information.